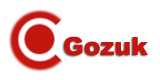 Contact:
Fush

+8675528480246
Website:
www.vfds.in
info@vfds.in
Address:
baoan district shenzhen, Shen zhen, Guang dong China, 518003
In Category:
Electrical Equipment & Supplies
>
Power Supplies
>
Industrial Power Supply
Main Products:
VFD, variable frequency drive, AC drive, VFDs
Company/Service Details:
General Purpose AC Motor variable frequency drives adopting advanced sensorless vector control technology with robust sensorless vector control, precise sensorless vector control, and different V/f curves programmable, are widely applied to various industrial sectors. Our VFDs are competitive in market with comprehensive advantages, such as its widely-used characteristics, favorable performance-price ratio, and easier operation and maintenance for users, etc.
This VFD adopting most advanced close-loop vector control technology are able to perform precise control on both asynchronous motors and permanent magnet synchronous motors. Gozuk, one of the real drives leaders, are superb in demanding applications with excellent performance no matter in speed control, torque control, position control, field weakening control, or response time, and so on.
The VFD is compact in volume, simple in operation, also programmable in open loop vector control pattern and diversiform V/f control modes. The variable frequency drive is equipped with multiple frequency command sources, including digital setting, analog input, pulse input, process PID control, simple PLC, multi-step speed, and communication.