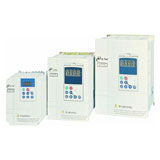 Contact:
Zhuge Fs

+86-139 2848 0246
Website:
www.acdrive-china.com
info@acdrive-china.com
Address:
No. 5, Galaxywind Building, No. 5 Xinxi Road, North Area High-tech Industrial Park, Nanshan, Shen zhen, Guang dong China, 518000
In Category:
Business Services
>
Project Cooperation
>
Energy Projects
Main Products:
Variable frequency drive, AC drive, Variable speed drive, motor speed controller
Company/Service Details:
The AC Drive is developed & manufacturing by us which is special magnetic flux vector control motor drive with a wide range power for selection, from 0.75kW to 500kW, 1 phase and 3 phase, with state-of-art technology production lines in our factory.
The magnetic flux vector control AC drive adopt up-to-date technology in automation control industries, integrated RS485 (Modbus-RTU protocol) for easy real time control, use the 32 bit high speed CPU special for rapid & precision controlling in most applications with ac motors, all of our AC drives built-in PID to allow close loop control, while the wobble frequency control function is special in spinning.
Main features of the AC drive
• Special magnetic flux vector control drive
• Input voltage: 1 phage 220V to 240V, 3 phase 380V to 440V fluctuate range ±15%
• Power range: 1 Phase 0.4kW to 2.2kW, 3 Phase 0.75kW to 500kW
• Close loop control with built-in PID feed
• Integrated RS485, Modbus-RTU communication protocol
• Built-in braking unit in the frequency inverter with 15kW power or lower
• LCD, LED keyboard for option
• Multi-step PLC control function
• 32 bit high speed CPU special for ac motor control
• Programmable terminals for convenient control
• Check and adjust parameters online
Applications
Paper & printing, Sugar, Glass, Metal, Plastic machining, Conveyor, Steel, Cement, CNC machine, Fan & pump, Textile printing, Chemical fiber, Petrochemical, Packaging.